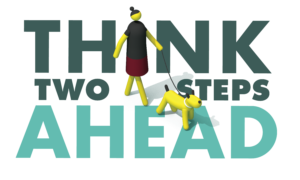 More and more, people are choosing to hit the road on foot. It's healthy, environmentally conscious and the journey can be very enjoyable. However, walking distracted has led to a decline in pedestrian safety. Pedestrians are not paying attention or obeying the rules of the road. Yes, pedestrians have rules, too. Using a crosswalk, waiting for the "walk" sign to change and looking both ways are all ways of staying safe. We believe life gets better, and safer, when we are all connected to the world around us. Unfortunately, our screens continue to divide us. So, the next time you make a healthy choice to go out on foot, look up. Enjoy the view. Keep your phone in your pocket and make a little eye contact with the world around you.
If you are like us, you love your two-wheeled mode of transportation. Whether you're hopping on for a cruise, riding for exercise, or getting to work, your bicycle can be your best friend. After all, who doesn't want to skip the gas station and ride right past the line of people searching for a parking spot? A couple things to remember; bicycles have their own set of rules. Some of them apply to driving, too. Like signaling when you turn and riding only when you're sober. Other rules supersede the automobile like places you can "park" and riding on the sidewalk (NOTE: Every city has different rules for this). Regardless, we encourage you to read up on the rules in your city and, no matter what, wearing a helmet is the smartest thing you can do before you put your foot on the pedal.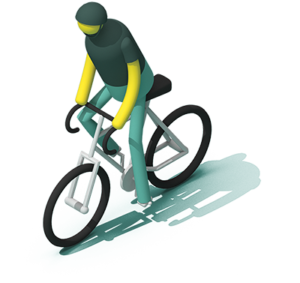 PEDESTRIANS
Make yourself visible: wear bright colored clothes and carry a flashlight if you are walking at night.

Avoid dangerous behaviors: always walk on the sidewalk (no jaywalking), stay sober and make eye contact with drivers – don't assume the driver can see you.

Stay off your phones, talking and especially texting distracts you from paying attention to your surroundings.

Look before you step: cross streets at marked crosswalks/intersections, obey traffic signals and watch for turning vehicles.

Look left-right-left before crossing the street.
BICYCLISTS
Go with the flow of traffic.

Use lights from dusk to dawn: Front white light and rear red flashing light or reflectors to make yourself more visible.

Always wear a helmet.

Bicyclists must travel in the same direction of traffic and have the same requirements as any slow moving vehicle.

Watch for parked cars who may be pulling out or opening a door.

Use hand signals when turning or stopping.
DRIVERS
Don't speed, follow the speed limit and never use your phone; always be cautious of your surroundings.

Never drive under the influence of alcohol and/or drugs.

Look out for pedestrians, especially in hard-to-see conditions such as night or in bad weather.

Pedestrians have the right of way at any crosswalk or intersection, so yield and be prepared to stop.

Stop at the crosswalk stop line to give drivers in other lanes an opportunity to see and yield to pedestrians too.

Be cautious when backing up – pedestrians, especially young children, can move across your path.

Allow bicyclists enough space. California law requires drivers to give at least three feet of space when passing a bicyclist.
Pedestrian fatalities account for nearly 25 percent of all roadway deaths in California.
Nearly 7,500 people died in pedestrian-related traffic crashes n California between 2009 and 2018.
California's pedestrian fatality rate is almost 45% higher than the national average.
No state has more pedestrian deaths on its roadways than California.
In 2016 alone, there were 245 children 14 and under killed nationally in pedestrian-related crashes.