CONTEST DETAILS
Did you know the traffic cones you see along roadways have helped protect highway workers for more than 80 years? Safety cones play a huge role here in California. They are important indicators for drivers to reduce speed, be extra alert, watch out – and in some cases MOVE OVER to the next lane if it is safe to do so – for highway workers, law enforcement, emergency personnel, and tow truck drivers. We think cones are important and so are you! That's why we're asking YOU to help us name our new cone mascot.
ENTERING IS EASY:

PRIZES INCLUDE:
Laptop and $500 gift card for winning student
$500 teacher's class gift card
Go Safely mascot t-shirts for entire classroom
Mascot visit to winning classroom to deliver prize
All prizes provided courtesy of iHeartMedia.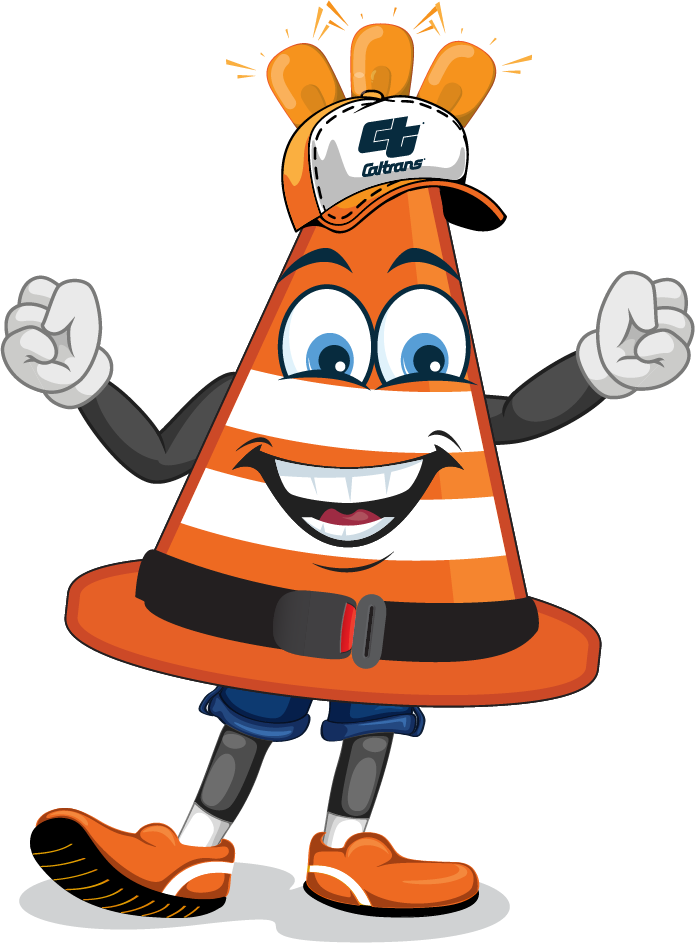 Open to children throughout California, ages 5-18. Must attend a school in California. Winners will be announced by January 31, 2023.