THE CONTEST HAS ENDED.
Thank you all for your submissions.
CONTEST WINNERS!
Erin Garvey, San Jose, CA

Francisco Guzman, Carson, CA

Gretchen Swanson, Long Beach, CA

Risa Jensen, Los Angeles, CA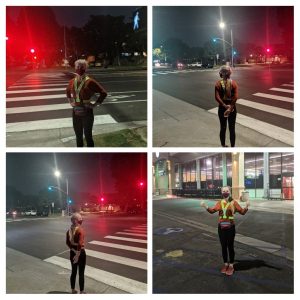 Steve Padgett, Sunnyvale, CA

SHOW US HOW YOU BIKE OR WALK SAFELY!
Enter your photo for a chance to win one of 5 laptop computers, provided courtesy of iHeartMedia!
Take a photo (pit stops for selfies are cool) that shows how you "Go Safely" while on a bike ride or walking.
How to Enter
1. Watch the introductory safety video*
2. Take photo(s) that meet the criteria in the Contest Rules and Info page
4. Submit your photo and form on the contest entry page
* You will need the three word code from the informational video in order to fully complete the required agreement form.
Winners will be chosen based on criteria provided in the Contest Rules & Info.
A panel of judges will award five laptop prizes courtesy of iHeartMedia to the top five photos!
Only California residents are eligible to participate. No purchase is necessary to enter or win. Only one entry per person is allowed. Only one prize will be awarded per winning entry. Duplicate entries will be disqualified. All entries and/or materials submitted become the property of the California Office of Traffic Safety and will not be returned. By participating, you are granting the California Office of Traffic Safety perpetual, royalty free license (but without obligation) to use your images online, on social media, and any other media without limitation.
Remember the Go Safely photo contest is open to California residents 18 or older.
Your submission has to be approved before it will appear on our site. Once content has been approved, you will receive a confirmation submission email.
For any questions related to the contest, please contact us at: GoSafelyContest@gmail.com