It's easy to feel like driving isn't enough when there's so much more to do. Your mind is telling you to check your e-mail, text a loved one that you are on your way home, see how many "likes" you got on your last post. It's normal to feel that urge to grab the phone. But we must stay focused on the road. Not only is holding your phone while driving illegal in the state of California, distracted driving is now the number one cause of roadway crashes. Join us in being part of the solution. Resist the urge by silencing your phone, mounting it if you need a map, and getting your playlist ready ahead of time. Grab the wheel with both hands, enjoy the drive and focus on each other. A little eye contact goes a long way.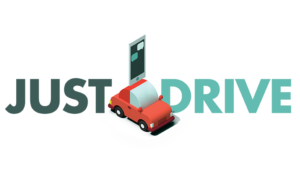 CELL PHONE SAFETY
Never hold your cell phone in your hand, keep it mounted in a legally approved location.
Never text and drive.
Silence your phone before you get behind the wheel.
Don't text or call someone when you know they are likely to be driving.
Make a pact with your family, spouse and caregivers to never use the phone with children in the car.
If a phone call is necessary or you need to reroute your map, pull over to a safe parking spot.
Do not use apps or social media.
DRIVER SAFETY TIPS
Do not eat or drink while driving.
Do not program your GPS, MP3 player or other devices while driving.
Do not groom while driving.
Do not read, watch or make videos while driving.
Don't allow passengers to distract you.
If something falls to the floor, pull over to a safe parking spot before trying to reach it.
A 2019 statewide traffic safety survey revealed that 46.7% of Californians believe texting while driving is the most serious distraction for drivers.
In 2019, nearly 60% (57.9%) of California drivers surveyed said they had been hit or nearly hit by a driver who was talking or texting on a cell phone.
In 2019, more than half (51.3%) of drivers surveyed admitted to making a mistake while talking on a cell phone.
Nationally, 3,166 people were killed in motor vehicle crashes involving distracted drivers in 2017.
10% of all drivers under the age of 20 who were involved in fatal crashes were reported as distracted at the time of the crash.
Engaging in visual-manual subtasks, such as reaching for a phone, dialing or texting, increases the risk of getting into a crash by three times.
The average time your eyes are off the road while texting is five seconds. When traveling at 55 mph, that's enough time to cover the length of a football field blindfolded.